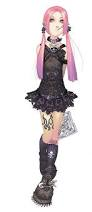 Straight Wizard (human)
Favored school - necromancy.
Opposed schools - Abjuration and divination.
Appearance - 16 year old girl.  Goth and angsty (rolls her eyes and says 'whatever' a lot.)
--
Her parents were part of a group of undead hunters.  They saw nothing good in the undead and vowed to destroy any they saw.  Those that created undead saw things differently and they tired of the group's interference in their fun.  Today, the undead were the hunters.
---
She heard the cries and screams of the undead hunters all around her.  Metal slicing into flesh and bone filled the air.  She cowered and cried in the corner as Malik finished his spell.  Her father's lifeless hand twitched and he started to get back up.  Next her mother started to struggle to get back up.  Her hope turned to fear as Malik ordered her parents lifeless bodies to turn around and kill their young daughter.  As they advanced she cried and pleaded for them to stop, but they just advanced.  A hungry look in their empty eyes.
She continued to plead with them as they got closer.  As they reached out she yelled as loud as she could, almost ordering then to stop, and they did.  Their hands still reached for her, but they did not move.  Malik ordered them to eat her again. But they did not move.  She slowly stood up and backed away, pointing at Malik.  
"That man.  Kill him."  Bella said wiping tears away.  Her parents turned and advanced on Malik.  He started casting a spell, but he was not fast enough.  Her parents ripped him to shreds using tooth and claw.  When they were finished they stood back up and stood there, gore dripping from their mouth.  
Her tears started flowing again as she witnessed the brutality.  She still did not quite comprehend what was going on.  She took a step forward and reached out a hand to touch her mother's hand just one more time when the bodies of her parents exploded into flame, crumpling them to the ground.  
Shocked, she turned to see her brother running into the room, relief spreading across his face as he ran to her.  He grabbed her hand and pulled her out of the room.  The two of them regrouped with the rest of the hunters who were starting to turn back the undead hoard.
That was 11 years ago and Bella is now 16.  Her brother continued to teach her how to fight the undead and how to cast spells, but he was always away on missions.  The hunters were ok, and she did appreciate their watching out for her when her brother was away, but it was so boring being there all the time.  Plus, no one really understood her.  She wanted to go on missions too, but her brother forbid it.  The group always sided with her brother because of how "great" he was.  Whatever.
She hated going into town as well.  People would sneer at her and call her a freak under their breath, but always just loud enough for her to hear.  The few times she had to control the undead, she did it to protect people.  But they accused her of dark arts and ran her out.  That's fine.  Bella didn't need them anyway.  She was leaving in the morning.  Her brother had set out on a mission six months ago.  It was supposed to take one year.  She had studied his notes and learned all she could about her destination.  That was one thing she prided herself in.  She was a planner and tried to account for every situation.  She knew enough about the desolation to start her journey, but she would learn more as she got closer.  She would find her brother, the famed white necromancer, and force him to let her join.  Not even a bone storm would stop her.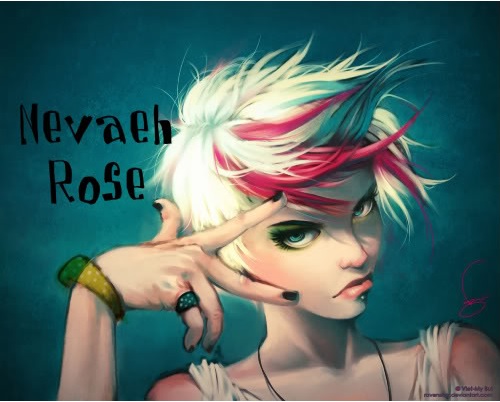 Tired of the heat and the non stop dust in her hair, Bella gets a hair cut at Bards gate.


Similar topics
---
Permissions in this forum:
You
cannot
reply to topics in this forum